Central Management
Central signature management, or dashboard, makes it easy to manage your company signatures. You can easily create and edit the signature prototype, add new signatures, edit existing signatures, get links to install signatures, filter the list of signatures by their status, or even search for signatures by employee name or email.
Quick filter buttons allow you to find signatures by status.

Search field allows you to find the signature of the employee by his the name or email.

Button Edit prototype allows you to create or edit a the signature prototype.

If you hover the mouse cursor over the preview of the
, additional control buttons become: edit and delete.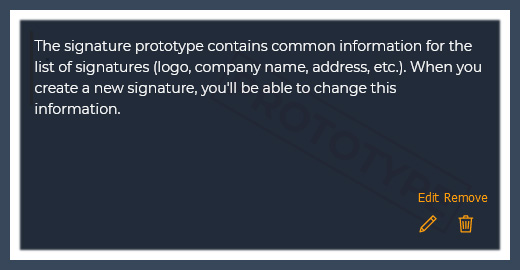 Button Create signature allows you to create a new email signature using the .

Hover over the signature to view its status (created, sent and installed) and access signature management: receive or send the signature installation link via email, go to the signature installation page, open the signature in the editor, or delete it.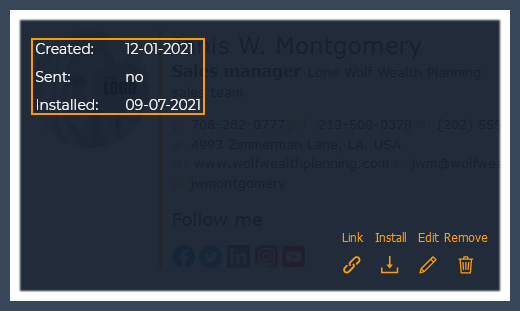 If you have created multiple signatures and want to allow your employees or friends to install them, click on option Link.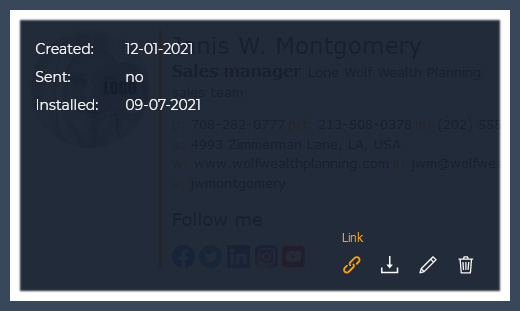 In the Installation link window, you can copy a specially crafted installation link to the clipboard and send it to any messenger. Additionally, you can send this link by email to the specified email address.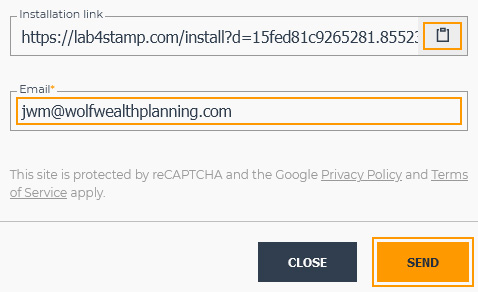 To install the signature from the dashboard you need to click on option Install. You will be taken to the page with step-by-step installation instructions for various email clients.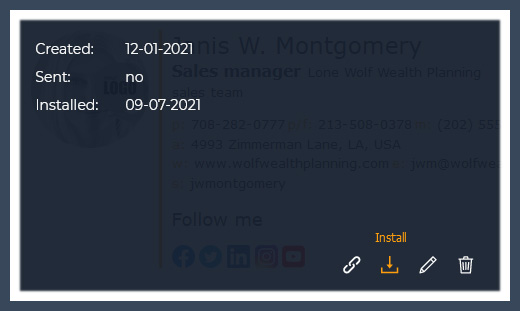 If you have any questions or comments about this guide, please contact us at:
.