How to add a signature in Thunderbird
Step 1
Create an email signature in the
and save it.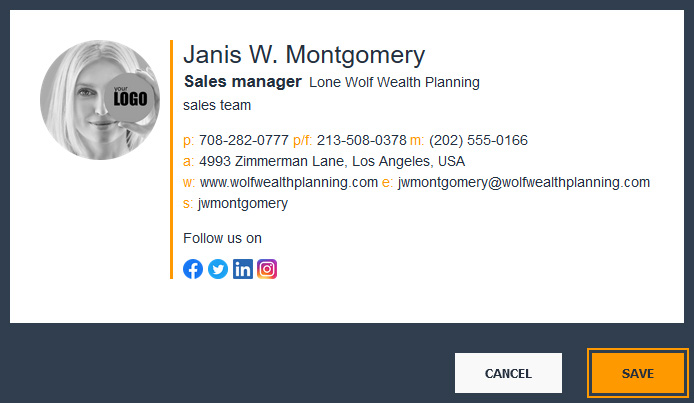 Step 2
On the Install.
, hover the mouse cursor over the created signature and click on button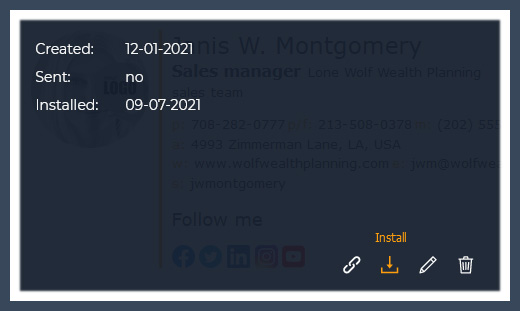 Step 3
Select Thunderbird from the list of email clients.

Step 4
Copy the signature to the clipboard by clicking on button Copy Signature.

Step 5
Open Thunderbird email client. In the top right, click on option Account Settings.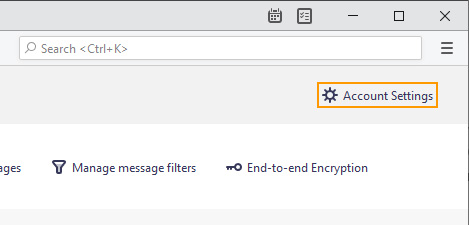 Step 6
Paste the signature into the Signature text box by pressing the Ctrl+V keyboard combination.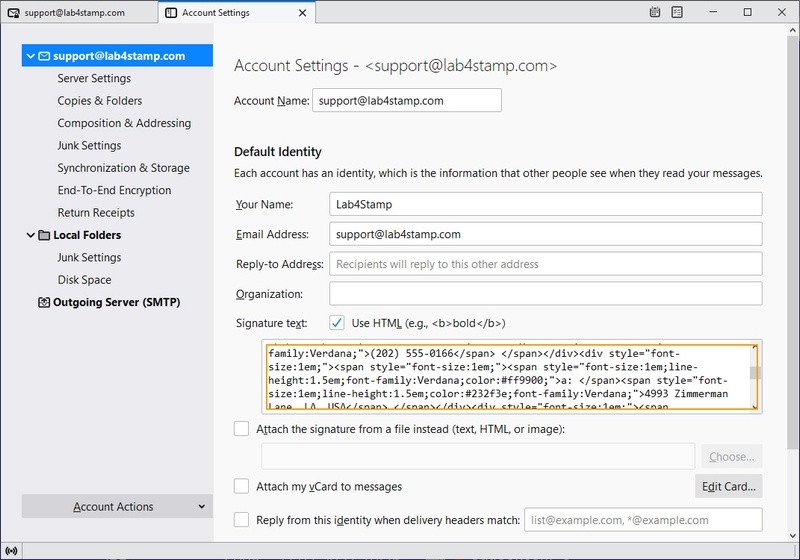 Step 7
Tick the checkbox Use HTML (eg, bold ).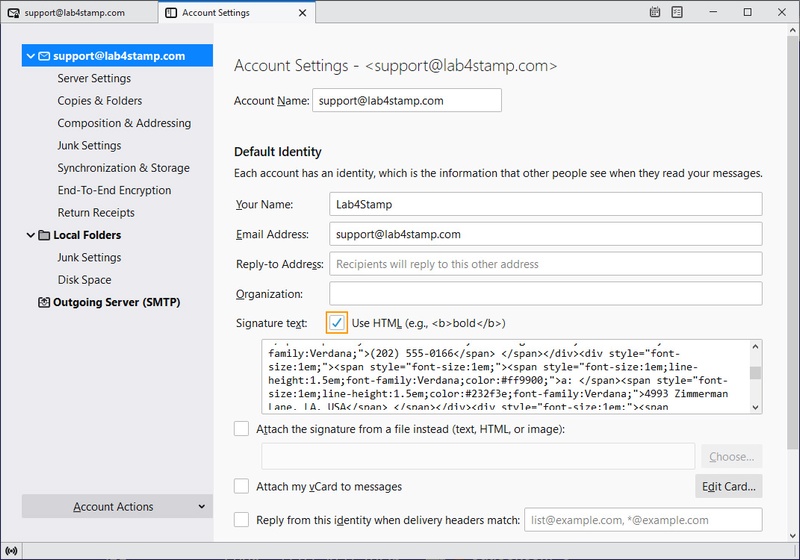 Step 8
Close the tab Account Settings.
Step 9
Create a new email and make sure the signature is added.
If you have any questions or comments about this guide, please contact us at:
.